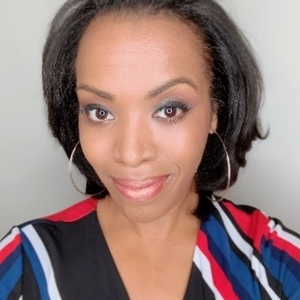 Compassion, emotional presence, and passion for the untold stories that shape our lives are among the reasons why Charmaine began writing short books to propel and inspire people toward achieving their purpose.
Charmaine is a first-generation Canadian born and raised in the diverse, multicultural city of Toronto Ontario. As a single black woman, Charmaine's twenty-three-plus-year career has spanned the education and public speaking sector within health and wellness. Having witnessed her fair share of challenges and struggle, there have been many opportunities to learn, grow, forgive, overcome, and pay things forward.
Charmaine is the Host of The Char Candid Podcast where she supports countless listeners through weekly solo episodes and interviews that inspire and provoke to higher perspective- oriented choices.
Her achievements include but are not limited to: TV, Print facilitation of regular Nation wide webinars, extensive Beauty Media rapport, International conference presentations; both Keynote and workshop sessions.
Charmaine Cooper has been a guest on 1 episode.
December 7th, 2020

Perspectives is a look back on how this past year has forever changed us.